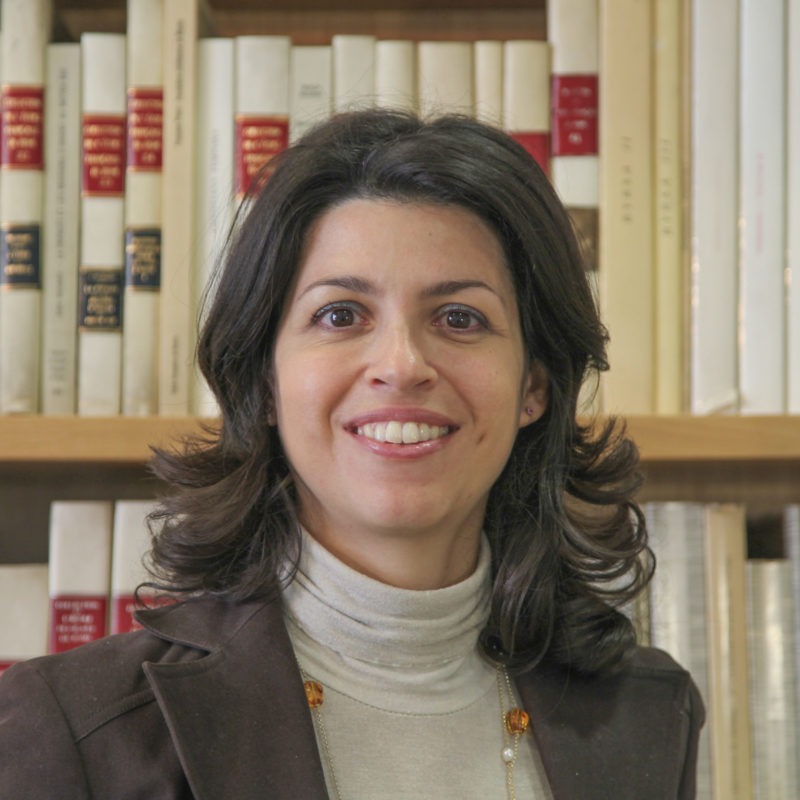 The women of the Lante della Rovere family. The female contribution to the formation of the family archives.
Letizia Leli
The object of this research is the contribution of women to the formation of the Lante della Rovere archive, an extremely rich family archive comprising over 1500 archival units dating from the middle of the 15th Century to the end of the 19th Century.
The Lante family arrived in Rome from Vicopisano at the end of the 14th Century, and achieved an extraordinary social ascent through a considered matrimonial policy, leading them within a short time to become related to the most illustrious Roman families: the Astalli and the Maffei in the 15th Century; the Barberini in the 16th Century and the Altemps and Della Rovere in the 17th century. At the end of the 17th century Antonio Lante was able to acquire the title of Grandeza de España through his marriage to Angelica de la Trémoille, projecting the Lante family within the restricted rank of families related to royal households.
In its current state the Lante della Rovere archive, preserved in the State Archives in Rome, features an endowment catalogue from 1941 which was partially revised in the 70s, as well as a small collection of 18th-century inventories. What is lacking is an inventory assembled according to modern criteria.
The interest of this project lies in the scarcity of studies on the role of women in the transmission of family heritage, understood not only as goods and possessions but also, and especially, as papers, a primary tool for the preservation of a family's memoirs and history.
The reordering of the papers and the identification of the documentary nuclei that constitute the archive, with particular attention to female papers, offers an opportunity to investigate a crucial moment in Roman and international political and cultural history from an alternative perspective.
The data will be collected and organised by the Rome State Archive's Information System, constituting a sustaining framework within which it will be possible to delve into specific issues associated with the Lante family, such as music, art and patronage.