Research Team
Coming from France, Italy, Belgium, the Netherlands, Spain, Portugal… five archivists and eighteen researchers across a range of subjects have currently been brought together by the PerformArt project. The project has assembled twenty-three people in total.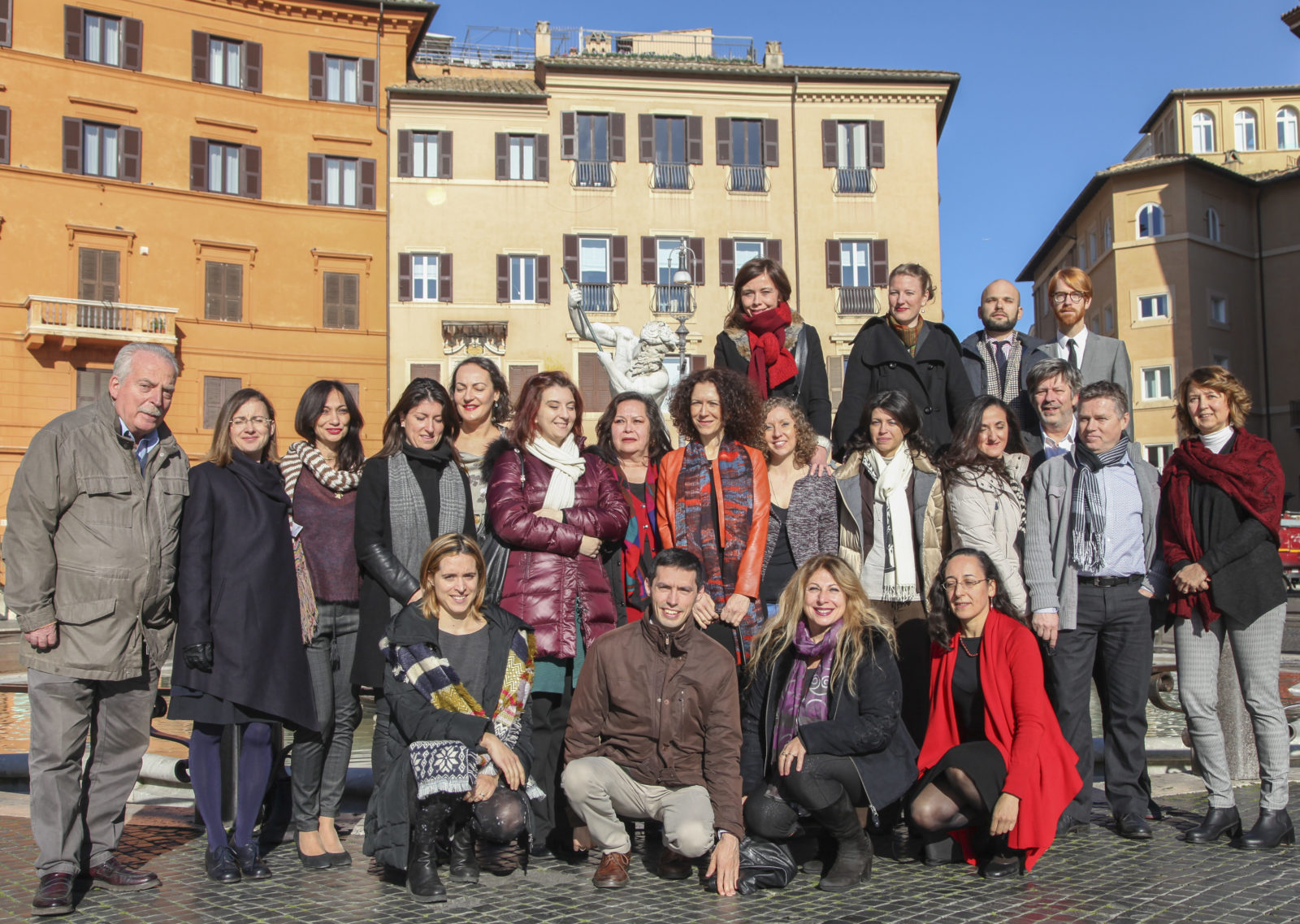 From left, first line: Orsetta Baroncelli, José María Domínguez, Teresa Chirico, Cristina Fernandes; second line: Luigi Cacciaglia, Diana Blichmann, Giulia Veneziano, Valeria de Lucca, Barbara Nestola, Sara Elisa Stangalino, Antonella Fabriani Rojas, Anne-Madeleine Goulet, Michela Berti, Letizia Leli, Gloria Giordano, Foucauld Pérotin, Hervé Landuré, Francine Gewiss; third fila: Émilie Corswarem, Élodie Oriol, Marco Cavietti, Huub van der Linden.
All researchers and archivists involved in the PerformArt project come from diverse individual work avenues. Discover them here through a selection of their publications.
The PerformArt project team is also composed by various professional collaborators who support us as the project unfolds. This organogram provides an overall picture of the people involved in its realisation.
The researchers of the PerformArt project benefit from advice from an international and interdisciplinary academic committee.