<!— pitav + fouc —>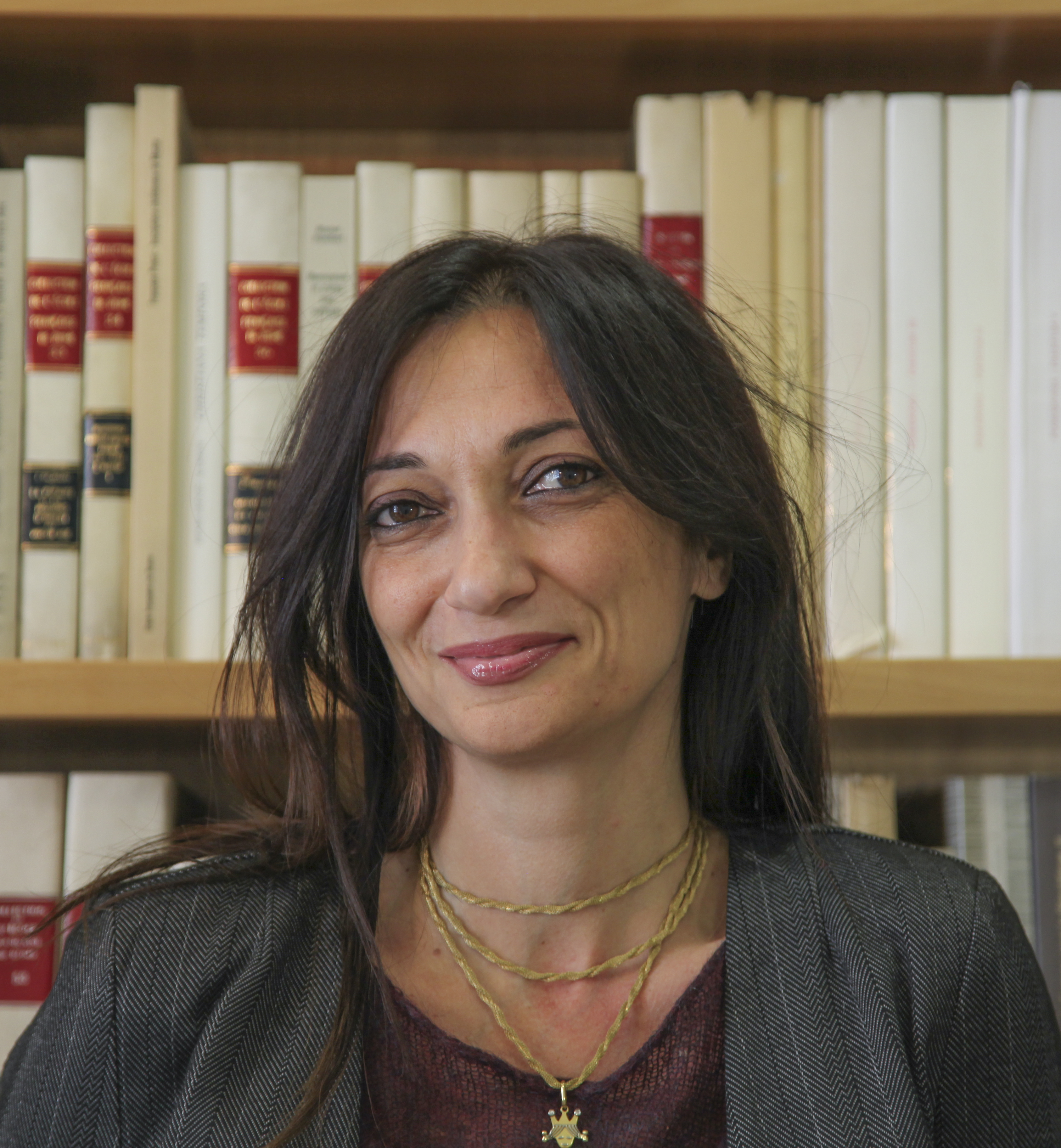 Giulia Anna Romana Veneziano
Music and patronage in Villa Belvedere Aldobrandini in Frascati.
From Naples to Rome: investigations in the Ruspoli collection on the reception of Neapolitan composers in city theatres and the reaction of Roman aristocratic circles.
Musicologist Giulia Anna Romana Veneziano has published essays on Italian music of the Baroque era in connection with Naples and Spain, as well as entries for the New Grove, MGG, Encyclopedia Aragonesa, DBI, articles in miscellanea (Peter Lang, Ashgate, Analecta Musicologica) and an edition of Arias for Farinelli by Egidio Romualdo Duni. As a researcher she has participated in the European research projects "Musici" (AND – DHG) and "Enbach- European Network for Baroque Cultural Heritage" (Universitat de Barcelona) and is a research collaborator for Antonio Florio's baroque ensemble "Cappella Neapolitana". She earned her doctorate at the Universidad de Zaragoza with a thesis on chamber cantatas by Leonardo Vinci and teaches Music History at the "San Pietro a Majella" Conservatoire in Naples.
Publications
"Investigations into the Cantata in Naples During the First Half of the Eighteenth Century. The Cantatas by Leonardo Vinci", Aspects of the Secular Cantata in Late Baroque Italy, Farnham, Ashgate (2009), pp. 203-226.
"Napoli è tutto il mondo: la cappella musicale del Pio Monte della Misericordia di Napoli (1616-1749)", Actes du colloque international « Les capitales méditerranéennes de la culture (I) Naples, lieu de convergences : circulation des langues et des arts en Méditerranée, Bern, Peter Lang (2013), pp. 29-40.
"Strategie di accoglienza nei circuiti professionali: i musicisti "forestieri" nelle istituzioni napoletane", Musicisti europei a Venezia, Roma e Napoli (1650-1750). Europäische Musiker in Venedig, Rom und Neapel. Les musiciens européens à Venise, à Rome et à Naples, a cura di A.-M. Goulet e G. zur Nieden, "Analecta musicologica" , 52 (2015), pp. 465-484.
"Le multiformi carriere dei musicisti nella Napoli spagnola: il caso di Gaetano Veneziano (1656-1716)", Society and Culture in the Baroque Period, Atti del Convegno Internazionale Progetto ENBACH – European Network for Baroque Cultural Heritage-, Roma, marzo 2014, a cura di R. Ago, http://www.enbach.eu/content/le-multiformi-carriere-dei-musicisti-nella-napoli-spagnola-il-caso-di-gaetano-veneziano-1656.
"Chi m'ascolta, chi mi vede?: modelli di fruizione della cantata da camera nella società napoletana del Settecento", La fortuna di Roma. Italienische Kantaten und Römische aristokratischer um 1700, a cura di B. Over, Kassel Merseburger Berlin, 2016 (MARS – Musik und Adel im Rom des Sei- und Settecento 3), pp. 169-184.