<!— pitav + fouc —>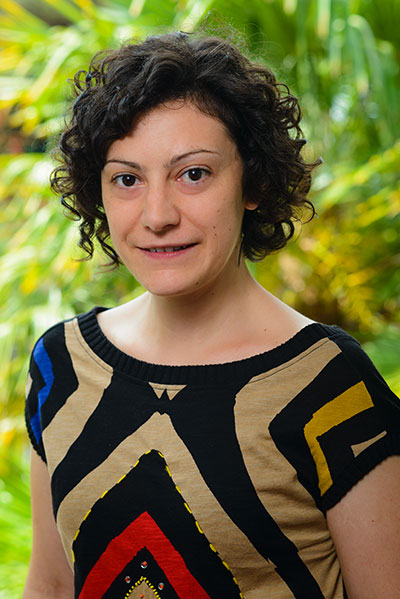 Chiara Pelliccia
Knowledge of the cultural life and patronage of the Colonna cardinals will enable a comparative reading, both with respect to the patronage of the princes Colonna as well as within a broader perspective of the patronage of cardinals and Roman aristocrats, providing new contributions towards the reconstruction of a possible 'Roman model' in the patronage of theatre and music.
She holds a conservatoire diploma in piano and a Phd in Italian Studies/Music from the University of Rome "Tor Vergata" and collaborates with various SIdM projects (Cloris on Italian cantatas, Italian music publishing, Music in 19th-century Italy, Annual bibliographic review for "Fonti Musicali Italiane"). She has been awarded a scholarship from the Società Filarmonica di Trento and has been a researcher for the "Santa Cecilia" National Academy in Rome. She has published essays on chamber cantatas in the 17th and 18th centuries as well as on musical life in Rome from the 17th to the 20th century. She has won the 1st Prize in Musicology in the "Prince Francesco Maria Ruspoli" International Competition (third edition) with an essay on the chamber cantatas by Giovanni Lorenzo Lulier, subsequently compiling the critical edition of cantatas by the same composer.
Since 2015 she has been a collaborator at the Deutsches Historisches Institut of Rome for research on representations of peace in Italian cantatas in the interdisciplinary project Repräsentationen des Friedens im vormodernen Europe, promoted by Leibniz-Instituts für Europäische Geschichte (IEG), Mainz.
Publications
"El regalo de cantatas para el Marqués De Aytona y su valor doplomatíco en la corte de Nápoles (1688-1690)", Embajadores culturales. Transferencias y lealtades de la diplomacia española de la Edad Moderna, a cura di Diana Carrió-Invernizzi, UNED, Madrid (2016), pp. 321-344.
"La libraria musicale del cardinale Benedetto Pamphilj. Un inventario ritrovato", Fonti Musicali Italiane, 20, (2015), pp. 59-72.
"«Mastro Marco Guidi cembalaro» Nuovi documenti sulla cembalaria a Roma tra XVII e XVIII secolo dall'archivio Colonna", Fonti Musicali Italiane, 18, (2013), pp. 17-24.
Giovanni Lorenzo Lulier, Cantate da camera, ed. critica a cura di Chiara Pelliccia, , SEdM, Roma (2013), (Musica Vocale da Camera; 2) e Cantate da camera con due violini e basso continuo, ed. critica a cura di Chiara Pelliccia, SEdM, Roma (2013) (Musica Vocale da Camera; 3).
"Le cantate da camera di Giovanni Lorenzo Lulier. Studio e catalogo tematico", Studi sulla musica dell'età barocca, a cura di Giorgio Monari, LIM, Lucca (2013) («Miscellanea Ruspoli» II/2012), pp. 21-143.